Polyvinyl chloride resin S-1000
Product Detail
Product Tags
PVC S-1000 polyvinyl chloride resin is produced by suspension polymerization process using vinyl chloride monomer as raw material. It is a kind of polymer compound with a relative density of 1.35 ~ 1.40. Its melting point is about 70 ~ 85℃. Poor thermal stability and light resistance, over 100℃ or long time under the sun hydrogen chloride begins to decompose, plastic manufacturing needs to add stabilizers. The product should be stored in a dry and ventilated warehouse. According to the amount of plasticizer, the plastic softness can be adjusted, and the paste resin can be obtained by emulsion polymerization.
Grade S-1000 can be used to produce soft film, sheet, synthetic leather, piping, shaped bar, bellow, cable protection piping, packing film, sole and other soft sundry goods.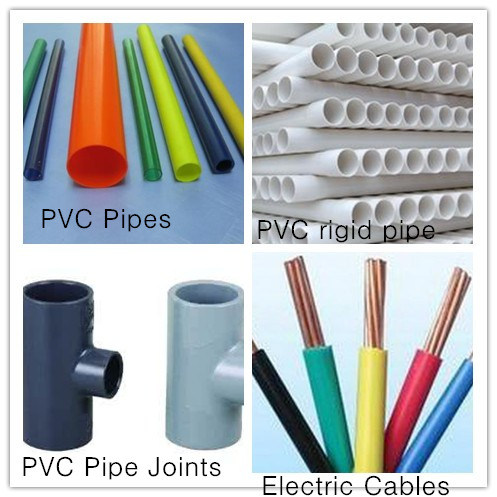 Grade
PVC S-1000
Remarks
Item
Guarantee value
Test method
Average polymerization degree
970-1070
GB/T 5761,Appendix A
K value 65-67
Apparent density, g/ml
0.48-0.58
Q/SH3055.77-2006, Appendix B
Volatiles content (water included), %,    ≤
0.30
Q/SH3055.77-2006, Appendix C
Plasticiser absorption of 100g resin, g,   ≥
20
Q/SH3055.77-2006, Appendix D
VCM residue, mg/kg                               ≤
5
GB/T 4615-1987
Screenings %
2.0 
2.0
Method 1: GB/T 5761, Appendix B
Method 2: Q/SH3055.77-2006,
Appendix A
95 
95
Fisheye number, No./400cm2,                   ≤
20
Q/SH3055.77-2006, Appendix E
Number of impurity particles, No.,           ≤
16
GB/T 9348-1988
Whiteness (160ºC, 10minutes later), %,  ≥
78
GB/T 15595-95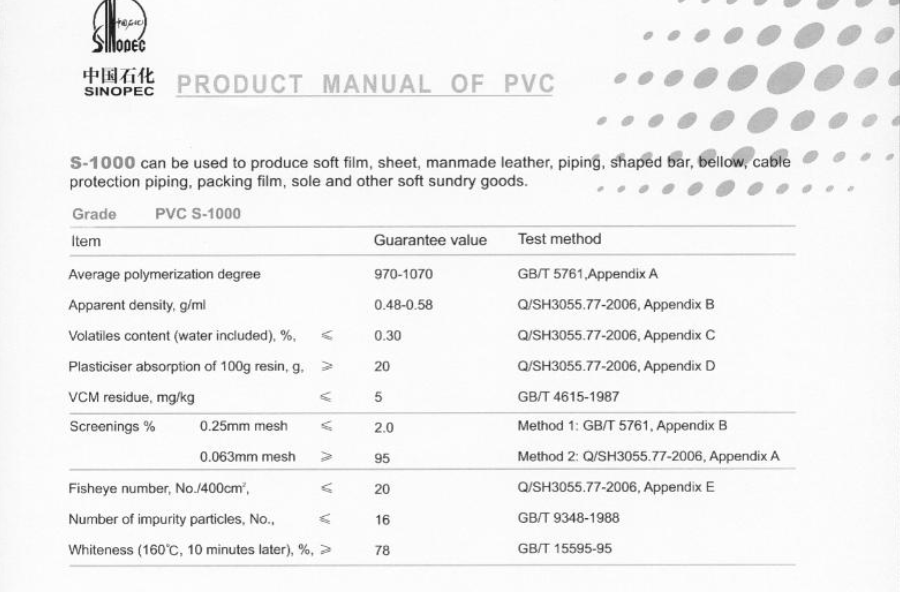 (1) Packing : 25kg net/pp bag, or kraft paper bag .
(2) Loading quantity : 680Bags/20'container, 17MT/20'container .
(3) Loading quantity : 1000Bags/40'container, 25MT/40'container .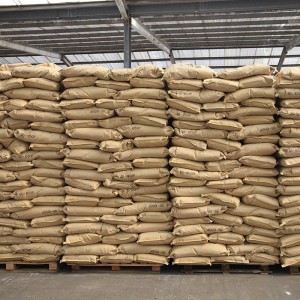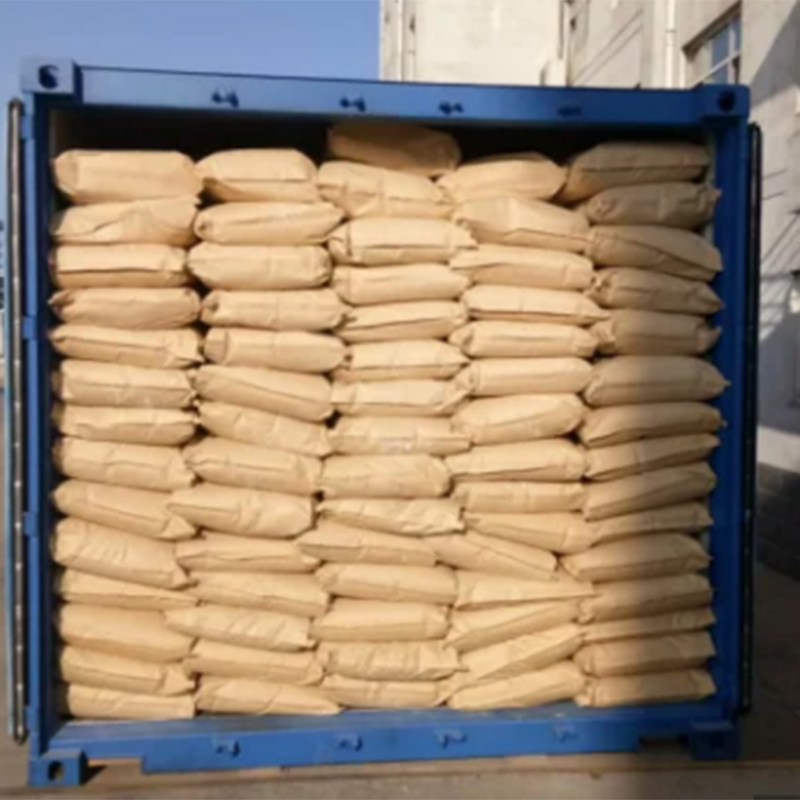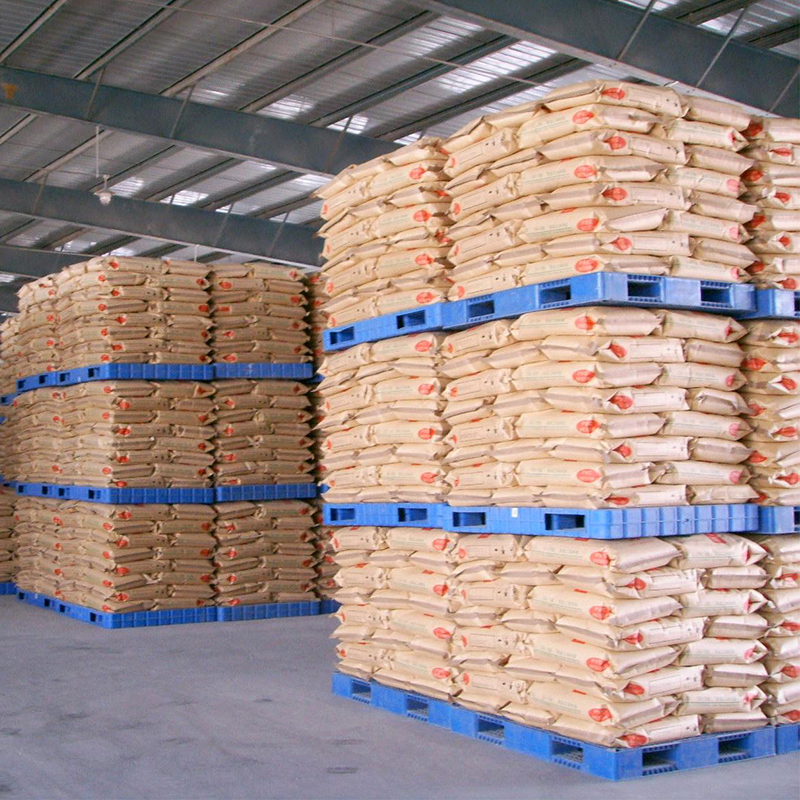 ---
Previous:
Polyvinyl chloride resin S-800
---