Polyvinyl chloride resin S-700
Product Detail
Product Tags
Polyvinyl Chloride, referred to as PVC, is one of the industrialized plastic varieties, the current output is second only to polyethylene. Polyvinyl chloride has been widely used in industry, agriculture and daily life. Polyvinyl chloride is a polymer compound polymerized by vinyl chloride. It's thermoplastic. White or light yellow powder.It is soluble in ketones, esters, tetrahydrofurans and chlorinated hydrocarbons. Excellent chemical resistance. Poor thermal stability and light resistance, more than 100℃ or long time exposure to sunlight began to decompose hydrogen chloride, plastic manufacturing needs to add stabilizer. Electric insulation is good, will not burn.
Grade S-700 is mainly used to produce transparent sheets, and can be rolled into  rigid and semi-rigid sheets for package, floor material, hard film for lining (for candy wrapping paper or cigarette packing film), etc. It can also be extruded to hard or semi-hard film, sheet, or irregularly shaped bar for package. Or it can be injected to make joints, valves, electric parts, auto accessories and vessels.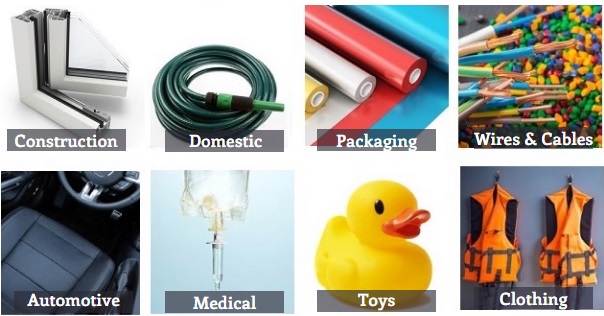 Grade
PVC S-700
Remarks
Item
Guarantee value
Test method
Average polymerization degree
650-750
GB/T 5761,Appendix A
K value 58-60
Apparent density, g/ml
0.52-0.62
Q/SH3055.77-2006, Appendix B
Volatiles content (water included), %,       ≤
0.30
Q/SH3055.77-2006, Appendix C
Plasticiser absorption of 100g resin, g,      ≥
  14
Q/SH3055.77-2006, Appendix D
VCM residue, mg/kg                                     ≤
5
GB/T 4615-1987
Screenings %
0.25mm mesh              ≤
2.0
Method 1: GB/T 5761, Appendix B
Method2: Q/SH3055.77-2006,
Appendix A
0.063mm mesh            ≥
95
Fisheye number, No./400cm2,                   ≤
30
Q/SH3055.77-2006, Appendix E
Number of impurity particles, No.,             ≤
20
GB/T 9348-1988
Whiteness (160ºC, 10 minutes later), %,   ≥
75
GB/T 15595-95
(1) Packing : 25kg net/pp bag, or kraft paper bag .
(2) Loading quantity : 680Bags/20'container, 17MT/20'container .
(3) Loading quantity : 1000Bags/40'container, 25MT/40'container .
---
Previous:
Polyvinyl chloride Resin
---